Our center
The Children's Center is a mission of the Clayton Valley Presbyterian Church and located on the church's grounds.
We believe that play is the work of childhood. At Clayton Valley Presbyterian Children's Center, children are nurtured through an approach that emphasizes curiosity, creativity, and hands-on learning utilizing a true play-based philosophy. This offers children the well-rounded experience and skill set needed for their future academic success.
Our Center is welcoming to all children and families regardless of race, class, culture, gender, sexual orientation, ability and disability, language, national origin, indigenous heritage, and religion, for all activities and programs offered at the Children's Center.
We emphasize social, emotional, physical, linguistic and cognitive development. We incorporate music, art, math, reading, science, fine and gross motor activities in our daily curriculum.
It is our goal to provide experiences that encourage growth, development, self-confidence and a love of lifelong learning in children.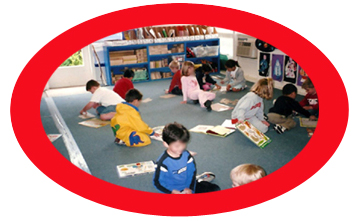 Our Staff
Our staff members are certified and experienced in encouraging children's growth, development, independence and self-confidence. The Children's Center Advisory Board, comprised of both church and parent members, provides operational support. Our Director reports to the Pastor and is accountable to the Session which is the governing body of Clayton Valley Presbyterian Church
Our location

1578 Kirker Pass Road
Clayton, CA 94517