TEDDY BEAR CLASS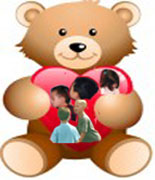 Two-year-old (born 9/2/19-9/1/20) children will gain experience in a classroom setting with other children and age-appropriate teacher instruction. The children will:
Have opportunities to separate from their parents in carefully orchestrated situations
Gain comfort in classroom structure and behaviors
Interact socially with other children their age
Have the opportunity to share, take turns and express themselves
Experience gentle instruction from a qualified teacher
Be exposed to books and language through story
Learn a variety of songs and finger play activities
Have opportunities to create simple craft projects
Meet important developmental milestones, , such as learning colors, body parts, spatial relationships, and shapes
BUTTERFLY CLASS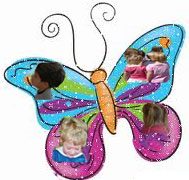 Three year old children (born 9/2/18-9/1/19) will gain independence and confidence, develop peer socialization skills, and be exposed to a variety of literacy and concept awareness activities. The children will:
Continue to gain independence in separating from their parents
Engage in cooperative learning and play activities
Learn to recognize their written name
Develop fine motor skills through various activities such as tracing, puzzles, manipulatives and daily art projects
Build their vocabulary through finger play, songs, stories, circle time discussions, sharing and dramatic play
Recognize attributes of objects through matching and sorting activities
Develop number and spatial concepts through manipulatives and puzzles
Learn to follow simple directions in sequence
Develop a sense of respect for others, for property and for themselves
Develop cognitive skills through simple problem solving activities, guessing games and use of imagination
.
BEAVER CLASS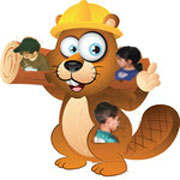 Four year old children (born 9/2/17- 9/1/18) will learn valuable social skills through structured "play" activities. Kindergarten readiness will be developed through age-appropriate instruction in literacy and pre-academics. The children will:
Identify and write their own name
Recite common nursery rhymes
Begin to recognize words that rhyme
Recite the days of the week and the months of the year
Develop phonemic awareness by naming letters of the alphabet, their sounds and beginning word sounds
Engage in various pre-writing activities
Develop math skills by identifying numbers, counting both in sequence and through one-to-one correspondence, and estimating
Identify and construct patterns
Explore various properties of science and investigating, making predictions, and drawing conclusions
Be able to sequence events and arrange objects in order
Determine how objects are alike and identify opposites
Be able to listen and follow three step directions